It's all about crafting, sharing ideas, chit-chatting, laughing, and hanging out!
Offered twice monthly:
3rd Mondays at  5:00-7:00pm
4th Thursdays at 1-3pm
Bring supplies to work on any craft or hobby you enjoy.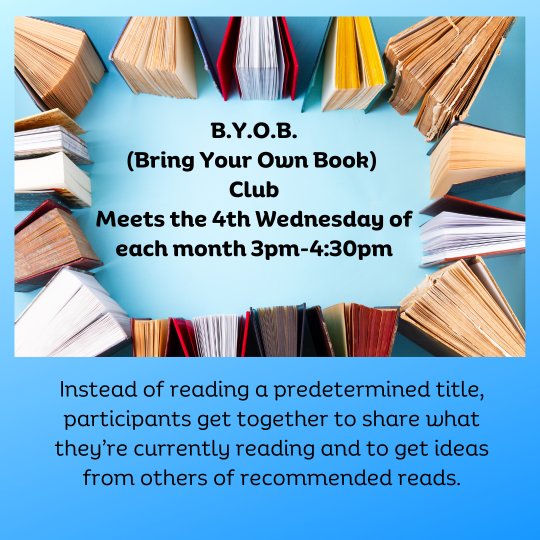 Our newest adult book club, B.Y.O.B., will be meeting every 4th Wednesday of each month, 3pm-4:30pm
Meet At the Library
We provide space for local clubs, activities, and workshops. If you would like to host a workshop or activity, or need a place for your group to meet, please let us know.
The Phillips Public Library works with many local book clubs to ensure they get their items on time and have a welcoming place to meet. If you are interested in joining or starting a book club please contact the Library.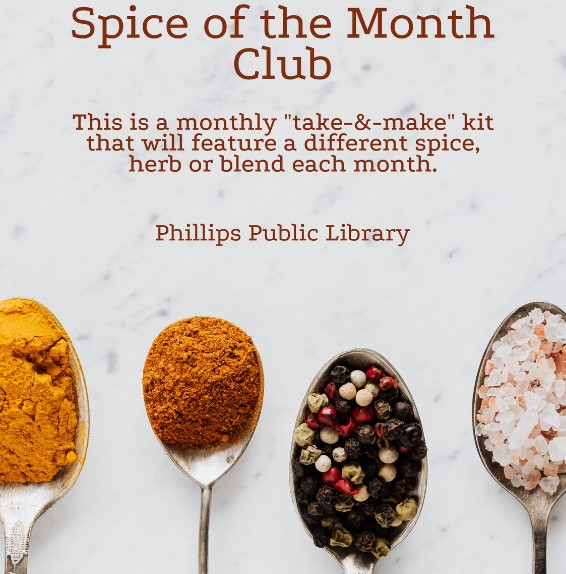 Phillips Public Library
286 Cherry Street
Phillips, WI 54555
715-339-2868 
Hours
Monday - Friday 9-7pm
Saturday 9-1pm (Sep-May)